COLLEGE PROFILE
SPM COLLEGE OF NURSING
The SHIVPARVATHI MANDRADIAR – COLLEGE OF NURSING run by the SPM Educational Trust is situated on the bank of river NOYYAL in an area of 35 acres of land at Palayakottai. It is just 30 kms south from Erode and 12kms north from Kangayam on Erode – Palani highway. The magnificent building seen on the road side themselves manifest the standard and quality of atmosphere is very much conductive for learning.
The Shivparvathi Mandradiar Educational Trust was established in the year 2001 with an objective of establishing educational institutions to provide professional education and training to both sexes for the development of character, law abiding and healthy citizens.
SHIVPARVATHI MANDRADIAR EDUCATIONAL TRUST
The MANDRADIAR family, popularly known as palayakottai Pattakarar family, which is notable for its commercial and philanthropic activities, is revered by one and all throughout Erode, Coimbatore and Tirupur Districts in Tamilnadu for generations together. The present institutions in 2002 and has constituted SHIVPARVATHI MANDRADIAR EDUCATIONAL TRUST. The Trust is running the following colleges:
1. College of Nursing.
2. College of Education.
3. Teacher Training Institute
Our Vision
To provide competent, motivated and responsible Nurses who would serve humanity.
Preamble
Nursing is probably the noblest of all professions. The profesion is very rewarding in terms of satisfaction that is derived from serving. It calls for complete dedication, patience, sacrifice, love and care for the sick. Nursing is also a means for many aspiring students to work abroad as the demand for specialized nurses is on the increase constantly.
Recognizing the urgent need to produce such Nursing professionals who would work with sacrifice and love with utmost care for the sick, The Shivparvathi Mandradiar Educational Trust, has ventured to establish a College of Nursing in the name and style of SHIVPARVATHI MANDRADIAR INSTITUTE OF HEALTH SCIENCES – COLLEGE OF NURSING with the aim to promote value based Nursing Education and Research.
The Trust believes in developing quality and standard in Nursing Education through SPM – IHS College of Nursing. The College offers 4 years degree programme in Nursing – B.Sc (Nursing) as per the revised INC regulations.
Our Mission
To offer a holistic, career oriented Nursing Education towards total health care that is a perfect blend of modern day intelligence and human values.
FUTURE PLAN
To start Post basic nursing, P.G. Diploma courses in nursing and Master degree in nursing.
RECOGNITION AND APPROVAL
The College is recognized by Indian Nursing Council and Tamilnadu Nurses and Midwives Council. It is also approved by Tamilnadu Government and affiliated to The Tamilnadu Dr.M.G.R. medical University, Chennai.
ACADEMIC CONTROL
1.

G.O

-

G.O. (Ms) No.40 Dt : 05.02.2007

2.

T.N.C.

-

No.81/NC/2007 dated 13.08.07

3.

INC

-

No/02/NOV/2007 dated 23.11.2007

4.

Affiliation

-

Tamilnadu Dr.MGR Medical University
Proc.No.Affln.11 (1)/6070/07 dated 10.03.2008
MANAGEMENT
Thiru. A.SIVAKUMAR MANDRADIAR
CHAIRMAN

Thirumathi. MANO MANDRADIAR
CORRESPONDENT

Thiru.S.NAVEEN MANDRADIAR, M.S. (USA)
SECRETARY


Thirumathi. PALLAVI MANDRADIAR
MEMBER
Organizational plan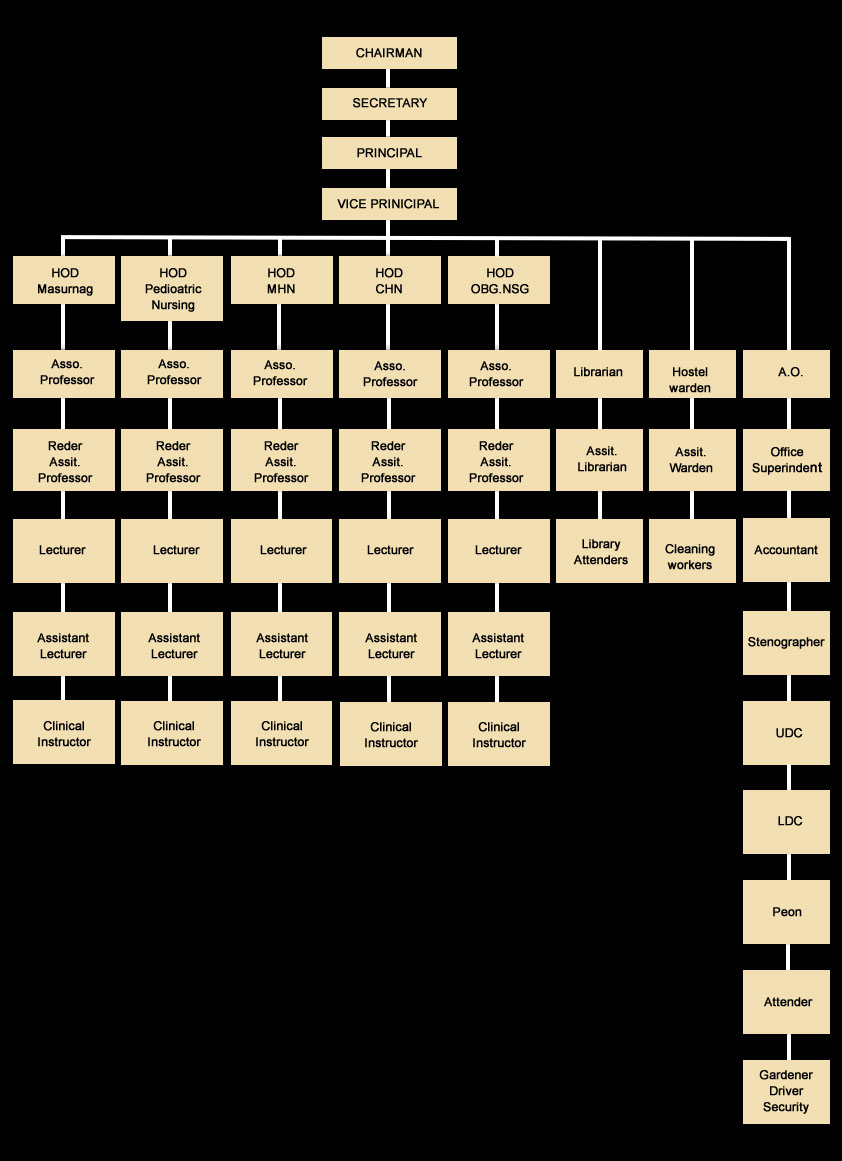 Governing Council Members
| | |
| --- | --- |
| 1. | Sri .A.Sivakumar Mandradiar, chairman. SPM - IHS, College of nursing. |
| 2. | Tmt. S.Mano Mandradiar, Correspondent. SPM - IHS, College of nursing. |
| 3. | Sri .S. Naveen Mandradiar, Secretary. SPM - IHS, College of nursing. |
| 4. | Tmt. Pallavi Mandradiar, member. SPM - IHS, College of nursing. |
| 5. | Mr. V.N. Mohan.(Superinted) Dr. MGR Medical University, Chennai |
| 6. | Principal. SPM - IHS, College of nursing. |
| 7. | Vice Principal. SPM - IHS, College of nursing. |
| 8. | Administrative Officer. SPM - IHS, College of nursing. |
Faculty Positions
Faculties are recruited as per the Indian Nursing council norms and all the faculties are well experienced to teach and guide the students, both in theory and clinical settings
Curriculum
The College of Nursing follows the Revised Indian Nursing Counsil Curriculum from the first batch.
Health checkup & Immunization
Annual health checkup is done for the students.
Hepatitis B vaccination is given before starting up their clinical postings.
Co-curricular activities
1. Lamp-Lighting Ceremony
This is celebrated every year for the first year students.
2. Students nurses association
All the students are enrolled in SNA. Various programmes are conducted through SNA.
3. Excursion
Planned for final year students.